Accidents & Injuries | Denied Disability Benefits | Wills, Trusts & Estate Planning

Contact Edmunds Law Firm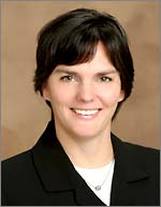 Kara W. Edmunds
Thank you for visiting the
Edmunds Law Firm
, a practice dedicated to helping those who have been injured in accidents or denied insurance benefits they are entitled to claim. Kara also helps individuals and families with advice about Wills, Trusts, and Estate Planning. Licensed in Colorado,
Kara Edmunds represents individuals and their families throughout the country in both state and federal court.
For a free consultation call
(336) 509-1818 or
Contact us
.
EXPERIENCE + PASSION COUNT
Kara Edmunds is an experienced trial attorney limiting her practice to her passion -- helping sick or injured individuals and their families navigate their way through the burdensome legal system. Throughout her years of practice, Kara has earned a reputation for being an aggressive and thorough advocate for her clients while achieving the delicate balance of treating insurance adjustors, defense attorneys, and judges with respect in order to command respect for her clients and thereby maximize their recovery.
Kara has more than 18 years of proven experience. Having worked for more than six years as an insurance company attorney, she gained invaluable insight into how insurance companies
want
to handle your claim against them. She will use this knowledge to your advantage -- presenting those very insurance companies with detailed evidence that they cannot ignore in evaluating your claim.
To learn more about Kara's education and professional experience please visit the
Attorney Profile
page.
LIMITED PRACTICE AREAS = SPECIALIZED KNOWLEDGE
Kara Edmunds limits her practice to disputes involving denied or terminated short and long term disability benefits, social security disability, defective product injuries, motor vehicle vs. motor vehicle/pedestrian/bicycle accidents, and slips and falls. As a mother of four, Kara has a particular interest in helping parents whose children have been injured; she has handled a multitude of cases for children at reduced fees. Limiting her practice to the above areas allows Kara to maintain specialized knowledge of complex laws that change regularly.
To learn more about the firm's practice areas, and to see some of the excellent results the firm has obtained for its clients over the years, please visit the
Practice Areas
and
Case Results
pages.
PERSONAL ATTENTION
Having worked with large firms who can make it difficult for clients actually to reach their attorney, Kara takes great pride in the personal service that her private practice allows her to offer. She understands that while she may handle dozens of cases at a time, the case she handles for you is your
only
case. She is painfully aware that this is a difficult time in your life due to sickness, injury, and emotional and financial stress. Each and every case is handled directly by Kara Edmunds. You will not hire her only to be handed off to an inexperienced associate or a paralegal. You will receive personal, professional service from an experienced lawyer who will get to know you and your particular needs.
GET TO KNOW KARA
I understand that you will have many excellent choices as you search for an attorney to help you. I encourage and invite you to consult with several attorneys before you make this important decision. Perhaps learning a little about me as a person will give you some insight into the type of advocate I will be on your behalf. First, I am fiercely loyal and committed: I have been happily married to my husband, Spencer (a teacher), since 1991. We are enjoying raising our four children, Spencer Jr. and triplets Hays, Charlotte and Coleman. Second, I am energetic: we moved our family to Colorado in 2010 to enjoy the outdoor opportunities that our whole family so enjoys – biking, skiing, and hiking. I learned to swim in 2011 so that I could start participating in triathalons; as both a lawyer and an individual, I am extremely competitive! Since I love a good challenge, swimming has become my favorite sport.
If you would like to submit your case to the firm for a free confidential evaluation, please visit our
Contact Us
page. Kara will personally and promptly respond to your inquiry.
---
---
Edmunds Law Firm
2280 Forest Ave. Boulder CO 80304
(336) 509-1818 phone and (720) 749-1391 fax